Dogs in this category are not quite available for adoption yet, either due to medical or behavioral reasons.
Dogs listed here will eventually become available for adoption.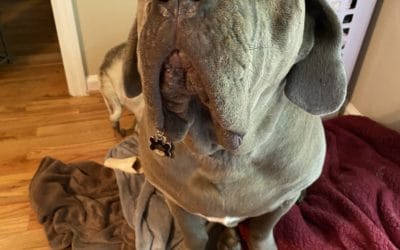 Luna - Female in TennesseLuna was originally abandoned abandoned by an ex boyfriend when he moved out of their home. They were unable to keep Luna due to relocation. Luna is a 4 year old (DOB: June 2017), female Cane Corso...