Dogs in this category are not quite available for adoption yet, either due to medical or behavioral reasons.
Dogs listed here will eventually become available for adoption.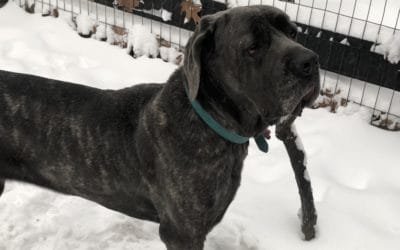 Lucia - Female in West Virginia Cane Corso | Large Dog Safe | Cat Safe | Kid Safe 10+ Updated 02/01/21: Lucia is a 2 year old female Cane Corso that came into a New Jersey shelter. Lucia's history is completely unknown. However, Lucia is doing well in her new foster...