About Us
Cane Corso Rescue
Our mission is to place each dog or puppy into the best "forever home" possible, as well as help educate members and non-members alike about the ownership of this fine breed.
The Cane Corso Rescue Committee pledges to always consider the well-being of the Cane Corso and people involved in transportation, adoption, fostering, re-homing and ownership of any Cane Corso dog or puppy.
Adopt & Foster
Since 2005, over 1,500 Cane Corso dogs have been rescued and adopted in their forever homes. As CCR continues to grow, so does the need for volunteers, adoptions & donations.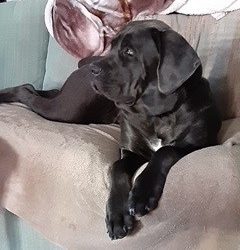 Gracie- Female in Maine Cane Corso | Crate Trained | House Trained | Large Dog Safe | Child Safe **FOSTER NEEDED** Meet Gracie! This 2 year old female corso is just as sweet as can be! Gracie absolutely loves people and would love to find herself an active family....

Rescue / Transport
CCR intakes Cane Corso dogs all across the nation. CCR coordinates the transport into foster homes.

Vetting
When a Cane Corso dog comes into the rescue, we make sure they are cared for by getting the proper vetting & care they need.

Education
CCR educates the public on the Cane Corso breed with event s on social media & outdoor events all across the nation.

Fostering / BoARDING
CCR has foster volunteers all across the nation to make sure that Cane Corsos are placed in the best possible house while they recieve vetting and are prepared to be adopted.